Our clients: the BMW bosses from Pärnu, Feltcar Ltd
Today we want to introduce you to one of our most outstanding clients, Feltcar Ltd. Feltcar is a specialised BMW service and repair workshop who has been providing their customers with high quality and precise works since last year. Despite their recent start, Feltcar is a highly successful and modern service, with experienced employees and a brand image growing in fame across Estonia.
Feltcar started with their BMW-specific works last year after the company's official agency in Pärnu was closed. Thankfully, the gap in the market was very shortlived as the founders of Feltcar quickly brought together their forwarthinking ways and the experience of professional BMW mechanics to create the new workshop. Today, the team at Feltcar mostly consists of people with over ten years of experience with BMWs, who can provide the best type of service just in line with the peculiarities of these vehicles. According to the team, the difference between BMWs and other cars is their excellent quality, comfortable driving experience, and the innovative solutions that other car manufacturers are only arriving at today. For clients, BMWs are known for their reliability and durability – who has driven a BMW in the past will probably stick to it in the future.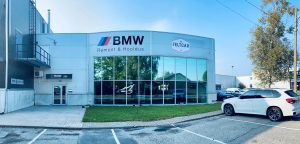 Specification to one brand only has allowed Feltcar to provide maximum quality, as all of the hardware used, as well as the knowledge base of the workers is concentrated on just the needs of these cars. All of the mechanics at Feltcar have passed training by BMW and own the certifications. In their work, Feltcar uses the original factory programs, which are connected with BMW systems and guarantee the value of each service, spare part, and inspection.
Feltcar has been using Trumpauto software since the beginning and currently, the operations of the workshop are almost fully built upon the Trumpauto system, thanks to which processes are well integrated and each member along the chain, from the managers to the car owner can enjoy a seamless user experience. Additionally, the time-proof experience of the Feltcar team has helped us, too, in developing our software and building even more useful connections between a workshop, their suppliers, and their clients.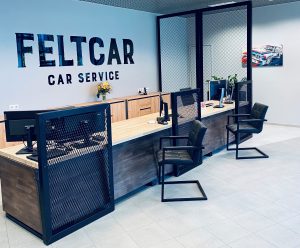 To this day, thanks to Trumpauto, Feltcar has been able to make offers to around four hundred clients and steadily growing sales numbers testify to the fact that this system has been successful. Without a doubt, the success of Feltcar is dependent on their great quality and masterful workers, but Trumpauto is happy to see that our role in helping our clients succeed is not too small at all. Just as Feltcar will keep innovating their work and providing the best services to BMW owners across Estonia, Trumpauto will keep enhancing our systems, to provide the best software to Feltcar, and all other workshops across Estonia, the Baltics, and even further!
If you believe that your workshop too could benefit from such software, let us know at [email protected] or by signing up for a free trial on our website here!